Auto Reciprocate Door Spraying machine
Release time:2015/11/5 16:07:52 Clicks: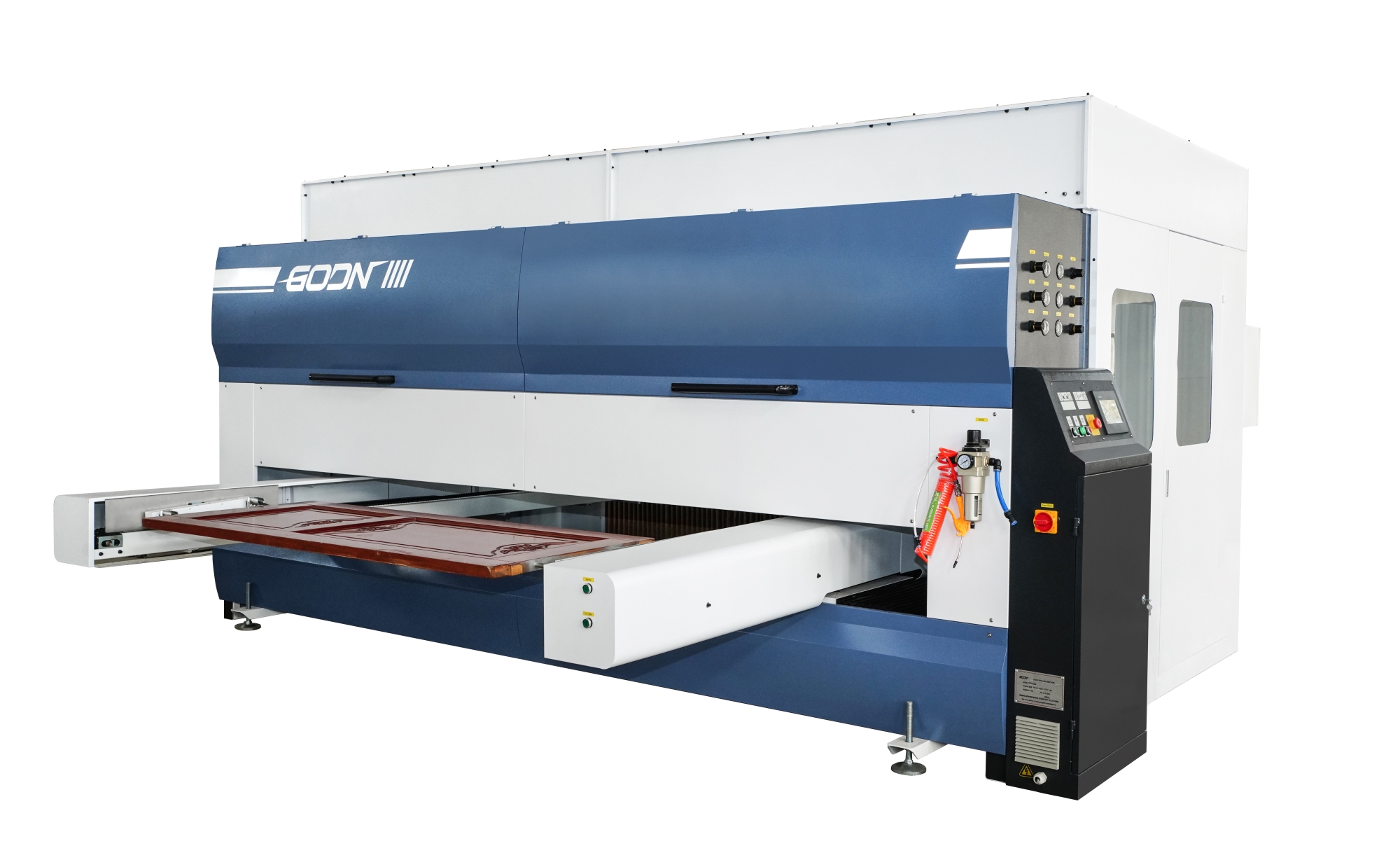 Auto Reciprocate Door Spraying MachineSPD2500B
This spraying machine designed by GODN specially for door, has applied for state patent. It has such advantages convenient, fastness and high automation. This machine is the ideal choice to transfer manual task to automatic production.
This machine can use with other spraying equipment( spraying booth, spraying room, water spraying booth etc). It can lead you a high quality production with low cost.
1.Characteristic:
1.1 Equipped with chained transportation, no transport belt, no cleaning. It can save extra expenses of paint thinner and cleaner and protect the painting film effectively.
1.2 Special reversal system can easily reach double spraying and raise productivity.
1.3 PLC touch screen control system, easy to understand, can realize the working state at any moment.
1.4 Servo motor drive exactness, with high-speed reciprocate, to get even spraying
1.5 Reciprocating speed can be adjusted to suitable for different workpiece.
1.6 Side spraying with 2 guns. This will be better for L shape long edge.
1.7 Closed painting room design, can build a clean environment, and improve the spraying quality of workpiece.
1.8 Air-press blower is installed at the side of the machine to keep the paint reek within limits, and easy to change and maintenance.
1.9 The strong exhaust system, can make the paint fog out of the spraying room through filter, which reach the environment requirement.