CNC Spraying Machine- can even spray some complicated workpiece
source:本站 Release time:2018/10/18 10:48:51 Clicks:
With the development of the society, when we buy something, not only the basic function but also the other multi- functions should be considered. For example, when we bought a mobile phone decades ago, we have only request for calling and sending a message. While nowdays, we may also request of some functions like searching the internet, online video phone and playing games etc. We need a mobile phone to meet some different requirements.
So for furniture factories with many different kinds of workpiece, is there a spraying equipment to meet it's spraying need? Yes! there is!
Reciprocating spraying machine is common in the market. It can meet bulk spraying production for those not complicated workpiece. Like the doors, cabinet panel, door frame...Any workpiece with the thickness less than 8cm can be sprayed by this model.
Reciprocating spraying machine
So how about the workpiece over 8cm of thickness? And some irregular piece, like the bedhead and bed side table? Which model of equipment can we use?
GODN brand CNC spraying machine with advanced technology can not only spray the panel workpiece, but some complicated and irregular-shape workpiece.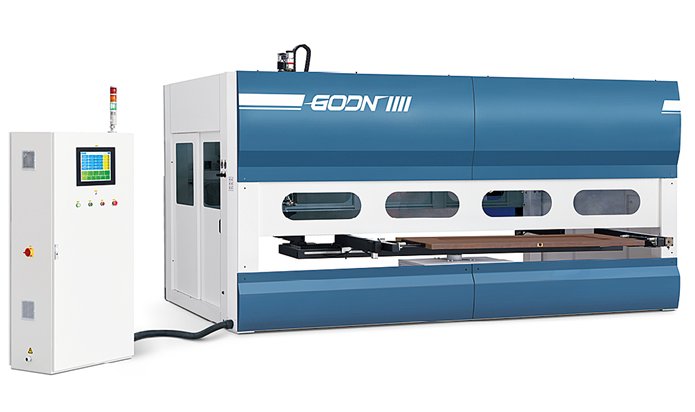 CNC spraying machine